No matter what type of camera a person has, almost everyone wants to know how to take good pictures with their camera. Most photographers utilize digital cameras, however there are some that still rely on traditional film cameras. The key to taking good pictures is to understand how your camera works in different settings and how to adjust it to take the best pictures. Once you know how to adjust the settings of your camera and use all of the available features, you'll find that no matter what type of lighting or background you have, you'll be able to take good pictures.
Learn About Your Camera Settings
When you first get your camera, read the user's guide and play around with all of the available settings. For sharp pictures of your subject choose the portrait setting, which will help blur the background of the image and cause your subject to appear sharper and closer.
If you'll be taking action shots or candid poses, make sure your blur reduction is on so that moving shots don't have a trail behind the person.
You should also play around with your camera's zoom setting to see how close you can get to a subject before the image becomes blurry. Many people who are learning photography struggle on how to take good pictures close up, so it's important to practice using the zoom feature before trying to take pictures for family and friends.
Check The Lighting
Everyone knows that you need good lighting in order to get a picture that you can see well. Daylight is the best type of lighting for taking pictures, but it's important to position the subject properly in order to avoid glare. When taking pictures in the middle of the day, make sure the sun is behind and next to the subject. This helps avoid glare in the camera from the sun and prevents the subject from squinting.
Although daylight is the best type of lighting, you still need to know how to take good pictures indoors. The first step is to utilise your camera's flash. If you have no natural light to work with, you should use as many indoor lights as possible, paired with the brightness of the flash. If possible, use a flash that offers red eye reduction. Next, make sure the subjects aren't posed against a mirror or window, as this will cause a glare from the camera's flash.
Snap The Photo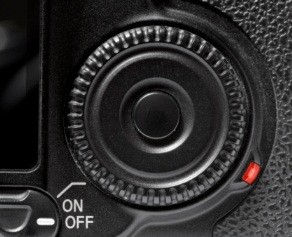 Many people don't understand how to take good pictures with a digital camera because they don't realize how the shutter button works. In traditional cameras, people pushed the shutter button quickly and the shot was taken. With most digital cameras you push the shutter button down halfway and allow the camera to adjust itself before taking the picture. Once the picture is clear in the screen, you finish pushing the shutter button.
Learning how to take good pictures with a digital camera is simple if you read the manual and practice using the camera. By simply knowing how best to use your camera's features, you can take great shots whether using a high or low-end digital camera.